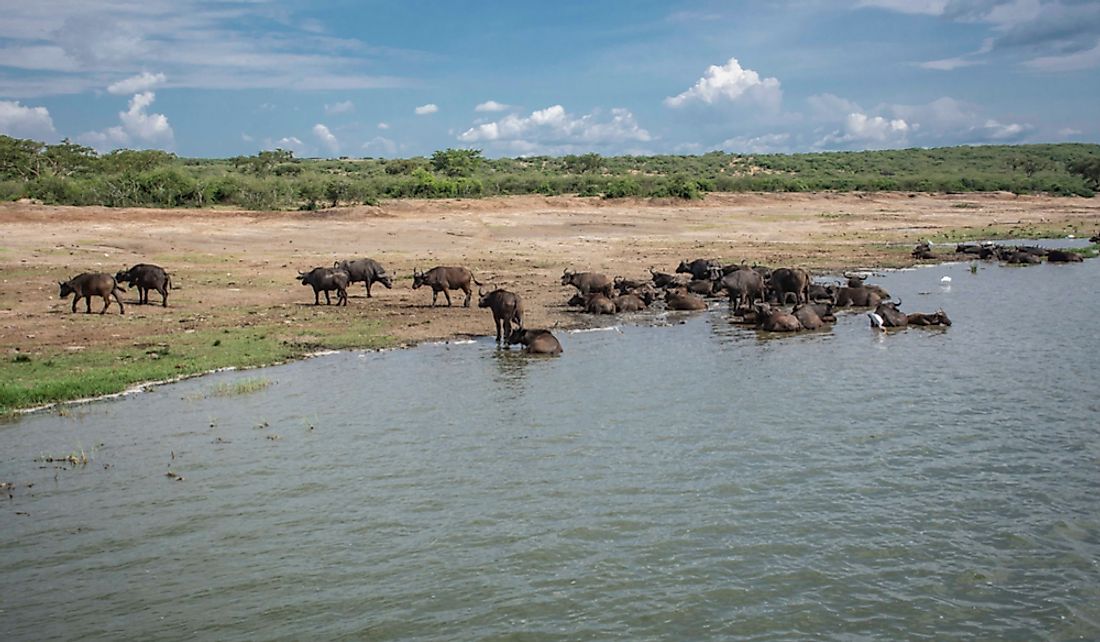 About lake Edward
Lake Edward is the smallest of the African Great Lakes, and is also known as Edward Nyanza or Rutanzige. The lake is situated in the Albertine Rift, which is a branch of the East African Rift, along the border between Uganda and the Democratic Republic of the Congo (DRC). Lake Edward was named in honor of Britain's Prince Albert Edward situs slot online terbaik 2022, Prince of Wales, who later became King Edward VII. Lake Edward has six primary inflows and one primary outflow.aa
Geography Of Lake Edward
Lake Edward is approximately 48 miles long and 25 miles wide at its maximum points. It covers an area of about 898 square miles, making it Africa's 15th largest lake, and is situated at an elevation of 3,020 feet. The lake has an average depth of 56 feet and reaches a maximum depth of 367 feet. Lake Edward is served by several rivers, including the Ishasha, Nyamugasani, Rutshuru, Rwindi, and the Ntungwe. Lake George, which is located to the northeast, empties its waters into Lake Edward, which then empties into Lake Albert via the Semliki River. Lake Edward is located about 12 miles south of the Rwenzori Mountain and is rich in fish species including Nile tilapia and more than 50 species of ray-finned fish. It is also home to elephants, chimpanzees, lions, crocodiles, and birds.
Primary Inflows
Lake Edward is fed by six primary inflow rivers: the Nyamugasani, Ishasha, Rutshuru, Rwindi, and Ntungwe. The Nyamugasani River is located on the northeastern side of the lake and drains the southwestern end of the Rwenzori Mountains. The Ishasha River originates north of Kabale, Uganda, within Bwindi Impenetrable National Park, and becomes part of the Uganda-DRC border before emptying into Lake Edward. The Rutshuru River is located in the DRC and drains Lake Mutanda before flowing northwards into Lake Edward. The Rutshuru is also considered the highest source of the Nile. The Rwindi River originates from the Virunga volcanoes and crosses Virunga National Park before emptying into Lake Edward.
Primary Outflow
Lake Edward drains into Lake Albert via the Semliki River, which is a major river in East Africa, measuring approximately 87 miles from its source (Lake Edward) to its mouth (Lake Albert). The Semliki River originates near Ushango, on the northern shores of Lake Edward, and enters Virunga National Park, which is the location of much of its upper course. From Virunga, the river flows along the western edge of Semuliki National Park in Uganda, forming the border between Uganda and the DRC. After exiting the park, the Semliki River approaches the Toro Game Reserve and Sempaya National Park, flows west of the Uganda-DRC border, and ultimately empties into the southern end of Lake Albert.
for information visit